Home > Raymond S. Suckling donates $37 million, the second largest gift to The Pittsburgh Foundation
Raymond S. Suckling donates $37 million, the second largest gift to The Pittsburgh Foundation
$500,000 annually to Sewickley Library, hospital and area anti-poverty work
Pittsburgh, Pa., Jan. 24, 2018 – In life, Raymond Schubart Suckling was a dutiful engineering executive who lived simply, loved military history and cherished the legacy left by his parents. In death, the longtime Sewickley resident has become one of the region's most significant philanthropists, donating $37.1 million to The Pittsburgh Foundation, the second-largest gift in its 73-year history.
It is a feat of generosity that Suckling largely kept hidden from those who knew him best: "No one knew that he was a man of such means," said Buddy Hallett, one of two sons of the late Betty Hallett, Suckling's longtime companion. "He loved White Castle hamburgers, drove a Subaru and wore sneakers with Velcro. The only hint we had was that when we went out, Raymond always wanted to pay for everything. Others in his situation might have chosen a more extravagant lifestyle. He was a good man, the kind of person you'd want to take care of your mother."
The bequest, which was finalized in December, will provide annual grants of about $500,000 each to two charities named in his will: the Sewickley Public Library and the Sewickley Valley Hospital Foundation. The bequest also provides the same amount annually to the Foundation for programs and services under its 100 Percent Pittsburgh organizing principle – specifically benefitting low-income youth and families in the region around Sewickley.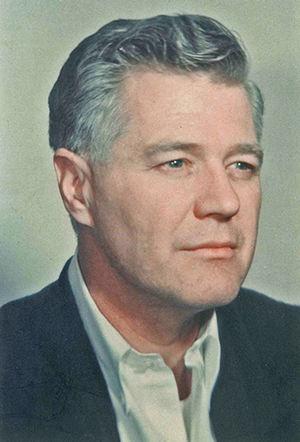 "Gifts of this magnitude are always very thoughtfully made. They serve as powerful testaments to the community foundation model and the compact between donors and staff that ensures their intentions will be honored beyond their lifetimes," Foundation President and CEO Maxwell King said in announcing the bequest.
Suckling's extraordinary generosity is rooted in a donor-advised fund he established in 1993 in memory of his parents.
"The relationship that began 25 years ago between Mr. Suckling and Foundation staff deepened over the years, and clearly, there was such a high level of mutual respect that he trusted the Foundation to be the steward of this amazing gift to the Sewickley region," said Yvonne Maher, executive vice president of Development and Donor Services. "Now, what began as a modest donor-advised fund in the memories of two Sewickley parents will be improving the lives of tens of thousands of residents in that region well into the future."
The Suckling bequest is second in size only to the Charles E. Kaufman Fund, which was established in 2006. Kaufman, an inventor and entrepreneur, died in 2010 and left $50 million to The Pittsburgh Foundation, of which $40 million is earmarked for funding scientific research and innovation at Pennsylvania universities.
Statements from the two named beneficiaries:
The Sewickley Library, which was founded in 1873, has been in its location at 500 Thorn Street near the main business district for nearly 100 years. Executive Director Carolyn Toth knows the challenges libraries face in raising operating dollars. She sees the Suckling gift as a bridge to the future that will provide new tools, services and practices to be the community's center for lifelong learning.
"We are honored and humbled to receive this leadership gift, and we intend to use it to help ensure the library's continued vitality into the digital age and beyond by increasing programming and physical spaces for children and teens," said Toth. "We want to continue to be able to offer our community a third space between work and home where people can engage in conversation and make important connections."
The other named beneficiary, Heritage Valley Health System, is a $480 million integrated delivery network providing comprehensive health care for residents of Allegheny, Beaver, Butler and Lawrence counties in Pennsylvania, and in eastern Ohio and the West Virginia panhandle.
"Our Board of Directors, medical staff, administration and other employees of Heritage Valley Sewickley are honored to receive this generous bequest from Mr. Suckling," said Norman Mitry, president and CEO of the health system. "This gift will further our mission to improve the health and well-being of all people in the communities we serve, specifically by investing in clinical training and education for nurses and patient care associates as well as in the overall delivery of high quality customer-focused patient care."
About the donor:
Raymond Suckling, who died Sept. 29, 2014 at age 93, was a World War II veteran who worked as a mechanical engineer at Koppers Company until his retirement in 1985. On Dec. 28, 1993, with an initial gift of $6,000, he established the Raymond C. and Martha S. Suckling donor-advised fund at the Foundation in memory of his parents. Over his lifetime, Suckling donated a total of $670,000 to the fund and served as its primary donor-advisor, recommending dozens of grants totaling about $345,000 to Sewickley area nonprofits and others in the region, including WQED, the Cancer Caring Center, Salvation Army, Western Pennsylvania Conservancy and the University of Pittsburgh Cancer Institute.
While Suckling was not married and had no children, his closest friend and companion in later years was Betty Hallett. When she died from cancer in 2002, Raymond continued his support of cancer-related causes. He also maintained close relationships with her sons and their wives, Buddy and Barbara of Pleasant Lake, Mich.; and Thomas and Hazel of Islamorada, Fl.
"He did not have his own family but he loved homecooked meals and playing with our kids, who called him Uncle Ray," said Barbara Hallett. "He especially loved Mario Brothers video games and playing with Legos – that was the engineer in him."
Suckling loved travel and took many international trips, including a cruise on the Cunard Queen Elizabeth to England with a return trip from Paris by way of the Concord. He and Betty Hallett took Wind Jammer cruises, visited the Panama Canal and climbed pyramids in Mexico.
While the Hallett family knew he had financial resources, they had no idea of the extent of his wealth. They describe him as an unpretentious and deeply curious man who loved to read and engage people in conversations about their lives.
Thom Hallett said Suckling's simple living, smart investing and careful stewardship of the family enabled him to give back to his community to an extraordinary degree through the bequest. He remembers that Suckling always spoke with pride about contributions he made to the fund.
"I recall him saying - and I think he meant this as a teaching moment for us - that having wealth also means having the responsibility to do good works. We are so happy that the funds are going toward a good use with a charitable purpose, exactly as Raymond wanted."
The origins of Suckling's wealth: Raymond S. Suckling's wealth was largely the result of a substantial inheritance from his parents. His father, Raymond C. Suckling, made his fortune first as an executive with Westinghouse Electric and Manufacturing Co., where he worked his way up from entry-level positions to assistant treasurer and then vice president. At the time of his death in 1934, he had been recruited to serve as president, secretary and treasurer of the Standard Steel Spring Co. Martha S. Suckling worked in the home, where she managed the household. She died in 1974.