Home > Protecting our children from air pollution. What we can do.
Blog: THE Point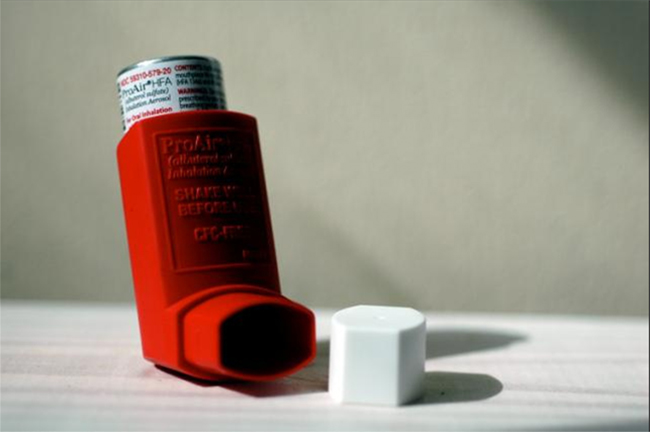 6/1/2016
By Philip Johnson
Protecting our children from air pollution. What we can do.
A leading pediatric asthma specialist has found that air pollution in the Pittsburgh region contributes to the local incidence and severity of asthmatic disease in our schoolchildren. The study led by Dr. Deborah Gentile, director of allergy and asthma clinical research for Allegheny Health Network, determined that poor air quality in four suburban districts — Northgate, Allegheny Valley, Gateway and Woodland Hills — as well as the City of Pittsburgh was not only the leading predictor of asthma, but it also was associated with a higher rate of uncontrolled asthma in children who participated in the volunteer study.
This is the most recent of several studies showing that our region's air pollution is hurting our children.
In 2014, University of Pittsburgh researchers discovered that southwestern Pennsylvania children with autism spectrum disorder were more likely to have been exposed to higher levels of airborne chromium, styrene and fine particulate matter pollution. Dr. Evelyn Talbott, principal investigator of the analysis and a professor of epidemiology in Pitt's Graduate School of Public Health, found that children exposed during their mothers' pregnancies and the first two years of life have a greater risk of developing autism.
Other studies have examined the region's air pollution more broadly, but the connections to the impact on children's health are hard to ignore.
Is it a coincidence that an analysis by the Boston-based Clean Air Task Force of state and federal air quality measurement sites from nearly 300 urban areas ranks the Pittsburgh area in the dirtiest 15 percent of monitored cities for fine particulate matter?
Is it a coincidence that Allegheny County's cancer risk attributable to industrial air pollution ranks in the highest 0.03 percent of all counties in the United States, according to the National Air Toxics Assessment?
Is it a coincidence that last year Pittsburgh had about 250 days of air quality that was not good, as defined by the Environmental Protection Agency? And that Allegheny County is among only a handful of the thousands of counties in the country still not meeting federal air quality standards?
Science says all of this is not a coincidence. In fact, science shows that air pollution is hurting our region's children.
Fine particle air pollution prematurely kills nearly 100,000 Americans each year, contributes to asthma, sends many thousands with respiratory and heart disease to hospitals and emergency rooms, and results in untold numbers of lost school and work days. Studies in Pittsburgh and across the country have shown that prenatal, infant and child exposures to air pollutants – such as ozone, polycyclic aromatic hydrocarbons and fine particles – are associated with outcomes including premature birth and low birth weight, impairment of brain development leading to cognitive and behavioral disorders, and acute and chronic respiratory illness and disease.
Leading health science and pediatric experts such as Dr. Philip Landrigan of Mount Sinai Hospital in New York note that children are exquisitely more sensitive than adults to toxic chemicals in the environment. Children experience greater exposures to toxic chemicals per pound body weight – meaning they breathe in more air pollution than adults do relative to their size. Their systems are not fully capable of eliminating toxins. Their early developmental processes are easily disrupted by pollutants, so exposures to pollution can lead to a variety of serious health conditions. We should not be surprised that air pollution disproportionately harms our children.
Since February, The Heinz Endowments and foundation President Grant Oliphant have been urging people across the region to consider ways of creating what Mr. Oliphant has called a "Just Pittsburgh." One aspect of this idea is devising strategies to safeguard air and water quality everywhere, for everyone, including our most vulnerable citizens.
Here are three things we can do to protect our children:
Demand that regulatory officials stop allowing "checkbook compliance" for chronic smoke stack polluters. Industrial sources – which generate nearly 60 percent of Allegheny County's direct fine particle pollution – should be held to a standard of actual compliance with laws. Industry should not be allowed to pay fines and continue to pollute.
Ask school administrations and boards to prioritize protecting children from pollution. Asthma and autism exact a heavy toll on children's school attendance and performance. Schools can be environmental sanctuaries for children – clean and free of pollution. School staff, environmental health and building maintenance experts can work together to eliminate the use and presence of harmful chemicals, products and pollutants in and around schools, and to ensure the use of newer school buses with lower emissions.
Encourage elected officials to champion clean air and to promote smart policies and programs. National health experts say that better air quality is one of the most beneficial and effective ways to improve health. Economic benefits also greatly increase due to reduced health care costs. There are many proven ways local officials can make a difference. A few examples include citywide clean construction requirements for developers, building design standards that clean indoor air and reduce the intrusion of outdoor air, and engagement with medical and insurance leaders to encourage preventive health care.
A recent Allegheny County health indicator survey found that air pollution is the number one concern of local residents. People want clean air. A just city and region provides a healthy and livable environment for our children, and that includes ensuring that they are breathing clean air.