Home > Dr. Linda Lane: Modeling the Way
Blog: THE Point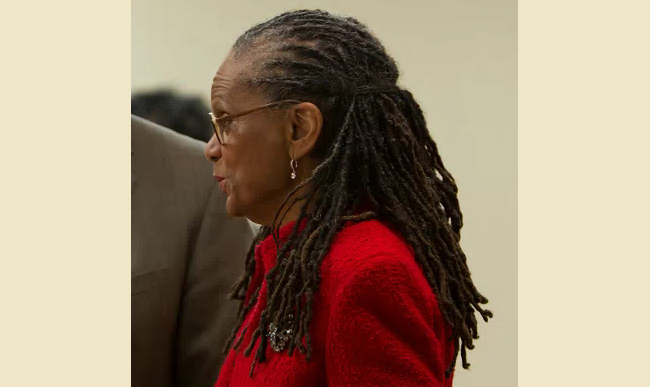 4/26/2016
By Grant Oliphant
Dr. Linda Lane: Modeling the Way
Last week I had the bittersweet privilege of attending Pittsburgh Public Schools Superintendent Linda Lane's farewell address to the community. Her talk was a master class in style and grace—and a clarion call to the adults in this community to step up with renewed vigor on behalf of its children.
Weaving in her personal family history, she walked us through her perspective as an African American woman who has been in charge of a diverse urban school district for twice the tenure of most superintendents. It was clear that, for her, opening doorways to success for all the city's students—regardless of race, poverty and other factors that too often get in the way—was more than just a job. It was a personal and deeply felt mission.
She noted impressive gains almost in passing: more students graduating, more students continuing on to college, more students in AP classes, more young black men "Promise-ready" by the time they graduate, more successful teachers supported by more meaningful professional development, more financial stability for the district. Actually, half of those accomplishments had to be mentioned by event emcee and Grable Foundation President Gregg Behr, because Dr. Lane was too modest to mention them.
She spoke glowingly about the Pittsburgh Promise and how it has reframed our understanding of who is "college material"—as she held up a t-shirt with that phrase emblazoned on it. Of course she never mentioned her own part in helping drive the Promise's success—or how there would be no Pittsburgh Promise today without the strong ongoing school reform effort that she so diligently led.
Instead she offered a rich vision of what a good education looks like—filled with art, science, technology, math, making, effective teachers, engaged parents and caring adults. She rightly noted that the place to start preparing children for success in high school is through quality care and education in the pre-school years.
At one point, she stilled the room and infused it with meaning when she showed the names of students in the community who had died from violence during her tenure. In the poignancy of a moment of silence, she reminded us that learning can be, quite literally, a matter of life and death. She also reminded us that the children in our schools are just that, children. Not statistics, not fodder for the evening news, not someone's idea of stereotypes—just young people needing guidance and support from all the adults who share responsibility for them.
Which, she reminded us, is really all of us.
Truth be told, I have been frustrated by Dr. Lane at times over the years. She has had a painfully difficult job made almost impossible by a governance structure that defeats leadership and encumbers vision at every turn. So many times I have wished for her to be more impatient, more aggressively outspoken.
But that's not who she is. When it comes to her students and standing up for children, I have learned she has a spine of steel, but wrapped around it is a gracious woman who believes the first task of being an adult is to act like one, even when everyone around you is acting badly. "Model the way" could easily have been a phrase written about Dr. Lane and her tenure here.
It is sad and really nothing short of shameful that this community did not work harder to keep Dr. Lane as superintendent. We are fortunate that she intends to remain in Pittsburgh, where we will continue to benefit from her expertise and commitment. Still, her departure feels like the end of an era and ushers in a period of uncertainty about the future of education in our city.
But I am reminded of my favorite slide from her presentation, which showed a teacher and three young children holding hands as he walked them into school. "Be there," the slide said. Show up. No excuses. Dr. Lane ended her talk by exhorting all the adults in the room, and by implication the ones who weren't there but should have been, to "find common ground" for children. In other words, be adults.
It was a powerful reminder for all of us—a powerful reminder of where the real secret to a resurgent Pittsburgh lies. It lies in our children and in our capacity to help them learn successfully in a world where the quality of their learning will be all that matters.